There are more Masterchef Australia filming locations than we can count.
George Calombaris, Gary Mehigan and Matt Preston have visited country retreats and farmland, new restaurants in Sydney and Melbourne city centres and some of the biggest names in fine dining. Masterchef Australia Off Site Challenges have taken the contestants right across the country.
We've tracked down some of the most memorable Masterchef Australia locations from across the years. Their fortunes have varied though!
You can still eat at some of the Team Challenge restaurants, but others have shut down or moved. Others, like Maggie Beer's own farmland retreat, just keep getting better.
Where is Masterchef Australia Filmed?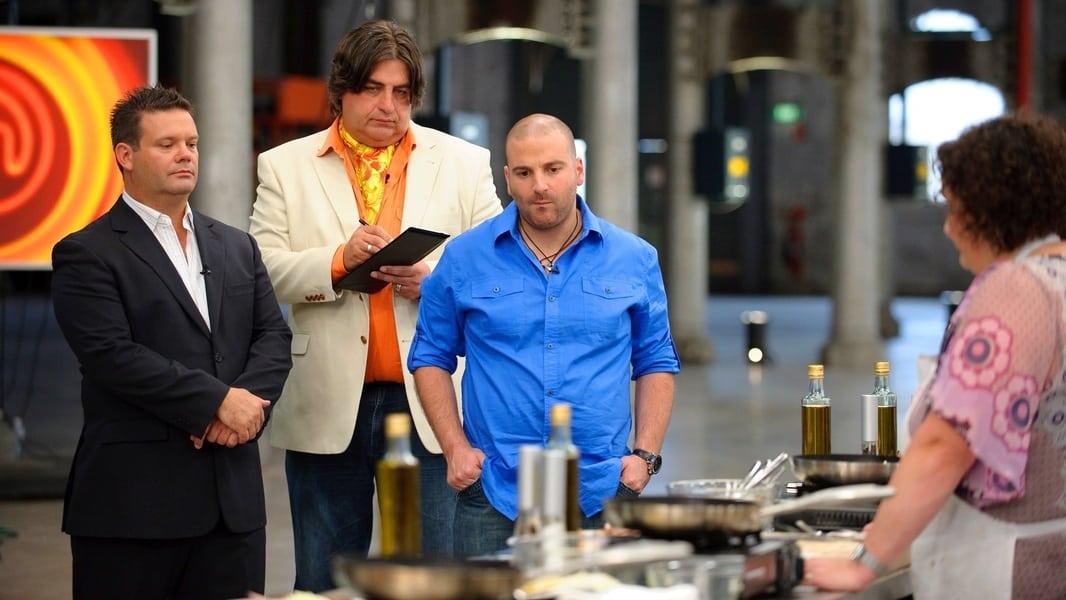 Masterchef Australia is filmed at the Masterchef Kitchen on the Melbourne Showgrounds site, a sprawling events complex. It's been opened to the public as part of the Royal Melbourne Show in the past, so keep a look out for opportunities to visit the iconic kitchen!
For the first five years, the show was based in Sydney. The original Masterchef Australia filming location was on Doody Street near Sydney Airport, which put all the city's eateries in convenient reach. But with George Calombaris and Gary Mehigan both running restaurants in Melbourne, it's a logical move that's brought the studio closer to a different culinary scene.
We know by now that the studio is just one part of the story. This show really doesn't hold back on getting out on location.
Sydney Chinatown
Sydney Chinatown. No machine-readable author provided. Enochlau assumed (based on copyright claims). [CC BY-SA 3.0 (http://creativecommons.org/licenses/by-sa/3.0/)]
In Masterchef Australia Season 2, the Sydney Chinatown Team Challenge tested the contestants' knowledge of Asian ingredients and Sydney's geography. The teams cooked off amongst the pavilions of the Chinese Garden of Friendship at Darling Harbour. The area is teeming with restaurants and bars, so you can easily pick up some delicious food while you're in the spirit of Masterchef.
A few blocks away at the Sydney Chinatown Markets, we saw mixed results as Audrey, Dalvinder and Mindy navigate the Asian supermarkets.
You can explore the famous Friday Night Markets as well as checking out the everyday stores.
Fishy Business
Trevor and Justine headed up the teams in Season 1 Episode 33, Fishy Business. In a totally immersive Off Site Challenge, the first Masterchef Australia contestants headed out on fishing boats.
First off though, Peter Kuruvita greets them on Jones Bay Wharf in Pyrmont.
At the time of filming way back in 2008, it was the location of his restaurant, Flying Fish – the eatery moved to The Star at Pyrmont Bay ten years later.
If you want to take a boat trip without the stress of catching your own dinner, check out the ferry timetable at Pyrmont Bay.
The Darling Harbour to Circular Quay takes you under the Sydney Harbour Bridge and docks near the Sydney Opera House.
And guess what? Pyrmont Bay is just a few minutes away from the Chinese Peace Garden that was used in the Season 2 Off Site Challenge.
400 Gradi Team Challenge
Season 9 Episode 9's 400 Gradi Team Challenge sets up the contestants to cook for 250 diners at Johnny Di Francesco's Italian restaurant, 400 Gradi.
Wood-fired pizza and Neapolitan flavours are on the menu at the Brunswick eatery, as seen in the Masterchef Australia team challenge.
As if the food didn't already look appetising enough, take a recommendation from a pro – this is one of Matt Preston's favourite places to dine in Melbourne, and we all know he doesn't settle for less than.
Not a local? 400 Gradi's now got locations across Australia, and further afield in Auckland, Bahrain and Kuwait, because the language of great pizza is universal.
The Langham Melbourne
Queen Victoria Market, Melbourne. Wpcpey [CC BY-SA 4.0 (https://creativecommons.org/licenses/by-sa/4.0)]
Masterchef Australia and The Langham Melbourne go way back, making its first appearance while the cooking show was still filmed in Sydney.
You'll see it in a Masterchef Australia Season 2 Off Site Challenge during Melbourne Week.
The ingredients came from Melbourne's Queen Victoria Market, a foodie haven of shops and stalls.
It's also got its fair share of other stuff, from clothes to gadgets – if you're not in the middle of a Masterchef contest you can check out all that's on offer!
When Christy Tania took over as the Executive Pastry Chef in 2016, she brought a challenging dish into the Masterchef Australia Kitchen.
Mistique was no ordinary chocolate mousse – but we knew that as soon as the smoked glass dome was unveiled.
The Press Club
You probably know The Press Club is one of host George Calombaris' restaurants. But it's also appeared onscreen, as another Melbourne Week Off Site Challenge in Season 2.
This restaurant probably needs no introduction – it's all about Hellenic cuisine cooked with the very best Australian produce. George, Matt and Gary champion that combination of the taste of home made with fresh local ingredients on the show, and of course The Press Club is the perfect example.
Kylie Kwong's Melbourne Chinatown Challenge
Chinatown Melbourne. Nick-D [CC BY-SA 4.0 (https://creativecommons.org/licenses/by-sa/4.0)]
Kylie Kwong's own restaurant, Billy Kwong, is based in Potts Point in Sydney. But for the last few years she's been wowing the world with contemporary Chinese cuisine through the Masterchef Kitchen.
In Season 8, the celebrity chef tasted contestants' noodles dishes, wontons and coconut desserts in the heart of Melbourne's Chinatown.
She greets the contestants in front of a crowd under the Facing Heaven Archway on Little Bourke Street and Cohen Place.
Kings Cross Team Challenge
Season 4's first Off Site Challenge was sent the contestants to Sydney's Kings Cross. Splitting into red and blue teams, they take over Ortolan on Bayswater and Concrete Blonde.
Concrete Blonde was located at 33 Bayswater Rd in Potts Point, Australia. It opened in 2011, with the contestants dropping by in 2012 – but just two years after restaurateur George Michael's establishment opened, it shut its doors permanently.
It's a similar story for Ortolan on Bayswater. The French restaurant started out on smaller premises as Bistro Ortolan before moving to Bayswater Road in Kings Cross.
Despite featuring on the cookery show earlier the same year, it closed in September 2012.
There are new eateries in the complex, if you want to get a foodie fix on your way through.
Heston Blumenthal's Melbourne Star Challenge
Melbourne Star. Bob T [CC BY-SA 4.0 (https://creativecommons.org/licenses/by-sa/4.0)]
One of the more unusual Masterchef Australia filming locations is the Melbourne Star.
In true Heston style, the contestants whipped up dishes like the Black Hole and Star Dust for guests in the revolving pods.
When a team of amateur chefs aren't taking it over, the Melbourne Star is an observation wheel. This tourist spot offers up clear views across the city's skyline from its vantage point in the Docklands area.
But you really can eat here! There's now a whole range of dining experiences available to book, if you want to replicate the Season 7 moment.
The Mean Fiddler
In Season 3, the contestants were split into boys' and girls' teams and let loose on The Mean Fiddler. After creating a bar food menu centred around steaks and burgers, they had to take on a bustling service.
It's still trading as The Fiddler (mean no longer) with a chic new look.
Cronulla Beach Barbeque Challenge
South Cronulla Beach. J Bar [CC BY-SA 3.0 (http://creativecommons.org/licenses/by-sa/3.0/)]
The difference between Masterchef UK and Masterchef Australia? George, Gary and Matt can take hold a sunny beach challenge any time they like.
Season 3's Cronulla Beach Challenge set the contestants a family-friendly task – cooking up sausages and ice cream for families.
You might recall one of the Masterchef Australia Season 3 contestants, Hayden, worked as a professional lifeguard before signing up to the show. So it was as good a time as any for a beach challenge.
Cronulla is just one of Sydney's many sunny beaches. It's got a lower profile than Bondi or Manly but it's got plenty of golden sand and, yes, cafes and restaurants.
Barossa Valley and Maggie Beer's Farm
The Tenth Anniversary couldn't possibly miss this stop. As part of South Australia Week, Matt, George and Gary paid a visit to a long-time friend of the show at her base in Barossa Valley.
Maggie Beer's Heritage Orchard has got more than a bit of tradition about it. Maggie's Farm Shop and eatery are on hand if you want to make the journey and pick up some Verjuice for yourself.
Now you can get right into Barossa Valley life by staying at Maggie Beer's rental cottage, Orchard House.
It's surrounded by a working orchard and furnished with sumptuous home comforts – and of course, the fridge is stocked up with the cook's own products.
Bondi Icebergs Club
When Masterchef Australia took a trip back to Sydney for the 10th anniversary season, they dropped in at the Bondi Icebergs Club. It was a tough cook for fan favourite Sashi, with Ben and Jess also feeling the pressure of the head chef's impeccable standards.
You can find Bondi Icebergs Club at the southern end of Bondi Beach. It's got a swimming pool so members can take a dip all year round, and it's open to visitors too.
SEASON 11
Nigella Lawson's Royal Challenge
State Library of Victoria. No machine-readable author provided. Swarve~commonswiki assumed (based on copyright claims). [CC BY-SA 3.0 (http://creativecommons.org/licenses/by-sa/3.0/)]
Contestants previously cooked for Prince Charles and the Duchess of Cornwall. But there was a different kind of royalty-themed Off Site Challenge in 2019 for Masterchef Australia Season 11.
As part of Nigella Week, The Burgundy Team cooked a menu created for Queen Elizabeth II's first State Visit to Australia in 1954. Over on the Purple Team, the recipes were originally served for the Edward, Prince of Wales (the future Edward VIII) in 1920.
Contestants researched the dishes at the Victoria State Library before serving the vintage creations.
The library offers free tours and exhibitions throughout the year, if you fancy doing a spot of research yourself.
Picnic at Hanging Rock
We couldn't have guessed this one, but it's clear where the idea came from. Taking inspiration from the classic novel, the Picnic at Hanging Rock Challenge had a far better outcome!
The teams filled 25 picnic baskets to feed 100 guests at the spooky beauty spot in Victoria. But who could feel unsettled with Maggie Beer around? The celebrity
Yotam Ottolenghi's Street Food Service Challenge
Yotam Ottolenghi Week was action-packed. The restaurateur and deli owner jumped right into Masterchef Australia with on-brand, fuss free cuisine in the Deli Challenge and Street Food Service Service Challenge.
Masterchef Australia Season 11's The Street Food Service Challenge took place at HWKR Food Centre on A'Beckett Street, Melbourne.
Each of the three teams served street food from around the world to a restaurant full of customers.
This challenge couldn't have taken place in a better location. HWKR is inspired by the food centres of Singapore and Malaysia, where vendors trade street food in a bustling food court.
But the stylish Melbourne eatery goes the extra mile. You order by app, selecting from a changing line-up of vendors that opens up endless Asian flavours.