This England was filmed around Norfolk at Wolterton Hall, Aylsham Market Place and Drill Hall, the Church of St Michael and other locations around Norfolk.
Shown on Sky and NOW, the 2022 Boris Johnson series This England follows the exploits of the former Prime Minister. It follows Johnson (Sir Kenneth Branagh) as the Covid-19 pandemic takes hold shortly after the beginning of his run.
As the series progresses, SAGE meetings and cabinet clashes are interspersed with the lives of Johnson and Carrie Symonds (Ophelia Lovibond) and headline-grabbing incidents like Dominic Cummings (Simon Paisley Day) and the Barnard Castle saga.
The series was co-written by Kieron Quirke and Michael Winterbottom, and directed by Winterbottom. Originally going by the name of This Sceptred Isle, the show's release was announced with a name change to This England.
Where Was This Sceptred Isle Filmed?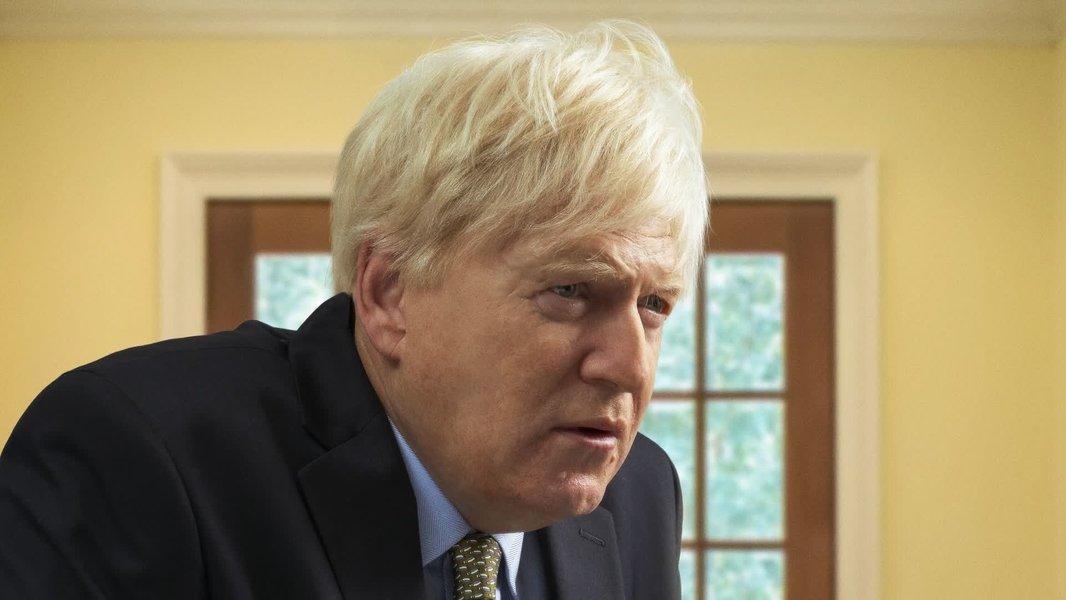 This Sceptred Isle, released as This England in 2022, was filmed in Norfolk at Wolterton Hall, Aylsham's local shops and pubs, and venues around the county.
Locals caught sight of preparations at Aylsham Drill Hall and Town Hall as production began.
Filming also took place at the Church of St Michael, again in Aylsham. It's a Grade-I listed church, built in the 14th Century and still an active parish of the Dioces of Norwich.
Downing Street
Wolerton Hall. Stavros1, CC BY 3.0 , via Wikimedia Commons
This England's Downing Street filming locations was Wolterton Hall in Norfolk. Eastern Daily Press went behind the scenes to find out what changes had been made to bring Westminster to East Anglia. Look out for the red carpets on the staircases, which were brought in for the transform Wolterton Hall to No 10.
The 18th Century mansion has its own connection to the PM post. Wolterton Hall was built by Horatio Walpole, who was the brother of the first British Prime Minister, Sir Robert Walpole.
Chevening House
Wolterton Hall was used as Chevening House in Sky's Boris Johnson series. During Johnson's time as PM, Chevening House made headlines thanks to a dispute between then-Foreign Secretary Liz Truss and her predecessor Dominic Raab.
Chevening is traditionally used as an equivalent of Chequers – a country home that comes with the role. It's function is to let cabinet ministers to host dignitaries outside the Capital. After a reshuffle, Raab became Deputy PM but both politicians sought the rights to use the Kent mansion.
The real Chevening estate dates back to the 13th Century, but it was in the 1940s that it took on this new role. James Richard, 7th Earl Stanhope had been part of Neville Chamberlain's cabinet, and saw how useful Chequers was to the Prime Minister. So he left the property to a trust in his will, for the nation's use by successive ministers.
Butcher's Shop
Market Place, Aylsham. Aylsham Market Place by Jonathan Billinger, CC BY-SA 2.0 , via Wikimedia Commons
The butcher's shop Boris Johnson visits in This England is the real Coxford's Butchers in Aylsham. Located on the Market Place, this local shop became a filming location for the Sky series back in April 2021.
Crowds
Sir Kenneth Branagh filmed scenes of Boris Johnson moving through the crowds on the streets of Aylsham. The location shoot took place midway along Market Place.