The Fantastic Beasts: The Crimes of Grindelwald filming locations take us back to one of the first Hogwarts locations, and refocuses the franchise on European settings as we leave New York behind.
Theseus Scamander and Leta Lestrange join the line-up as Credence, Grindelwald, Tina and Queenie evolve. And as plot moves on, so does the geography – a mystery surrounding family heritage, and the ever-growing threat of Grindelwald and his followers, draw everyone to Paris.
"For this film, I was looking to move to a place where there would be a more fluid relationship between the magic and the mundane. And in the 1920s, that had to be Paris. I have also lived in Paris and have ancestry from there, so I feel a connection to the city"
JK Rowling, Writer and Producer
Where Was Fantastic Beasts: The Crimes of Grindelwald Filmed?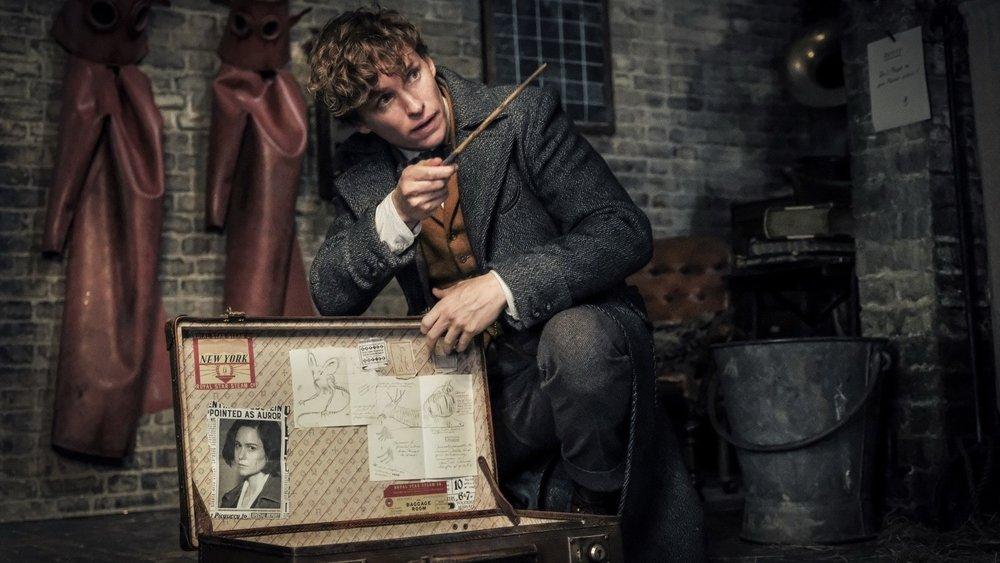 Fantastic Beasts: The Crimes of Grindelwald was filmed around in London's Highgate and Lambeth, and around St Paul's Cathedral. And look out for an old favourite Hogwarts location which hasn't been used since the earliest Harry Potter movies.
Other scenes were filmed at the extensive Warner Brothers lot in Leavesden, where we meet another old friend. And many shots took inspiration from reality and ran with it, giving the Art Department another challenging line-up of ambitious Wizarding World locations and doing a bit of CGI magic.
In the scene where Grindelwald tempts Nagini and Credence, the Eiffel Tower is seen in the background behind the younger characters. Close-ups of Grindelwald reveal the Folies-Bergeres. But this shot was a studio creation, as were many others – including a few surprising ones.
Dumbledore and Newt's London Street Scenes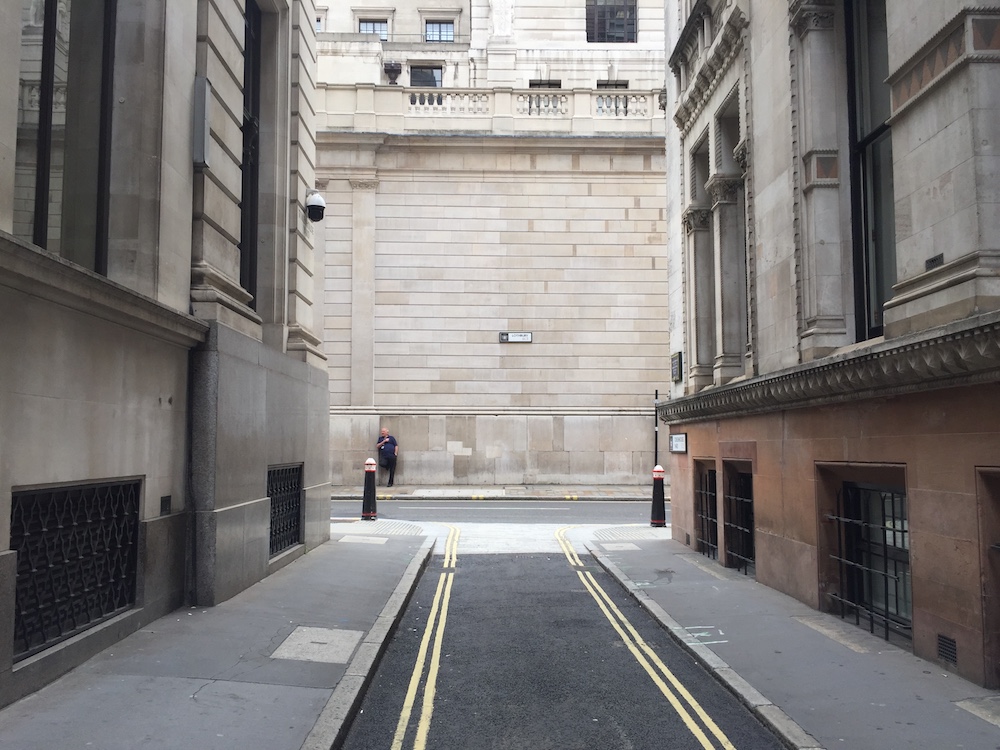 Dumbledore summons Newt Scamander to discuss the Paris mission. Newt is seen approaching from the foot of St Paul's Cathedral – these Crimes of Grindelwald locations are spot on, with those high-walled streets running along to St Paul's.
They've been popular with production companies of late, appearing in Disney's Christopher Robin among other things. While Fantastic Beasts 2 did film at St Paul's, Jude Law and Eddie Redmayne didn't have to perch on its roof (a bit of CGI was drafted it to complete that bit of the sequence).
Dumbedore and Newt continue their conversation on a bridge. This next location is perfectly plausible, and was indeed filmed on the Albert Embankment and Lambeth Bridge but Law and Redmayne weren't used. Their doubles were on set, and the lead actors were dropped into place with the help of more CGI.
Cimetière du Père Lachaise
Highgate Cemetery, London. Photograph taken by Michael Reeve, 25 May 2002. https://commons.wikimedia.org/wiki/File:High-cemetery-circle.jpg
The Crimes of Grindelwald's Cimetière du Père Lachaise location is London's Highgate Cemetery, a Victorian necropolis whose melancholy architecture attracts film crews and visitors alike.
As Newt, Tina, Leda, Yusuf and Tina close in on their targets, they're brought together in the 20th arrondissement's famous cemetery. In reality it's the final resting place of the prestigious and the creative, including Frederic Chopin, Oscar Wilde, Jim Morrison and Edith Piaf.
Highgate is an appropriate match for the Lestrange mausoleum location. Both cemeteries feature imposing mausoleums, and the curving avenue that's showcased in Fantastic Beasts 2 does indeed house family vaults behind those doorways.
Tours run on a daily basis, allowing you to pass by the vaults, Terrace Catacombs and unusual burial spots like the Egyptian Avenue.
The amphitheatre concealed behind the Lestrange tomb was, as you might have guessed, built on set at Leavesden. CGI was involved, but there's no taking away from the grand scale of the practical side behind the tech.
"The amphitheatre Stuart designed was so enormous that we would never have been able to film it all in camera. They built about 25 percent, which held more than 600 extras. We then replicated and extended it and filled it with more than 4,000 rendered characters."
Tim Burke, VFX Supervisor
Hogwarts School of Witchcraft and Wizardry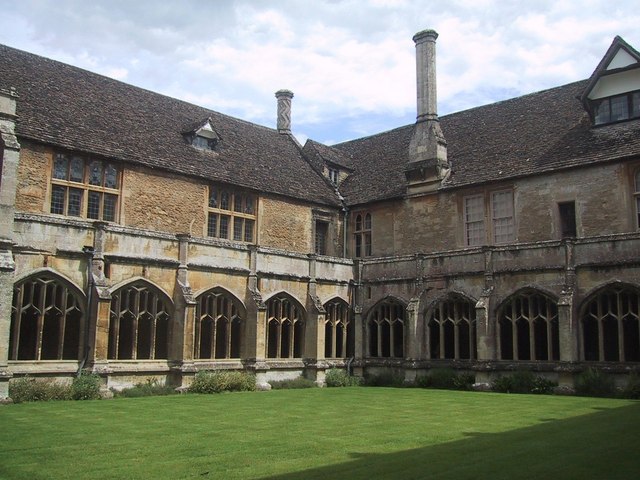 Cloisters at Laycock Abbey
cc-by-sa/2.0 - © Sarah Charlesworth - geograph.org.uk/p/1427064
And when the Wizarding World finally brings us back to Hogwarts, it takes us to visit a very old friend. Lacock Abbey hosted several filming locations for Harry Potter and the Philosopher's Stone, including Snape's classroom and the Mirror of Erised's location.
The abbey is seen again in the shot of Leta hiding around the corner. The doorway which opens onto the sunlit cloisters is the same doorway where we glimpse the characters moving between classrooms in the first film.
In The Crimes of Grindelwald, Leta Lestrange passes through the darker entryway to her right. In reality, this door opens onto the filming location for Professor McGonagall's classroom in the first movie. If you're wondering, the huge cauldron isn't a prop – it actually does stand in the centre of the room, and dates back many centuries.
We also see Dumbledore and the adult Leta talking in the cloisters, and Lacock's walls are glimpsed in exterior shots.
As much as it's nice to revisit this early Hogwarts filming location, it's also a practical choice – many of the original sets are either no longer standing or have been woven into the Warner Brothers Studio Tour. Look out for the Great Hall though!
Newt Scamander's House
The Crimes of Grindelwald's film location for Newt Scamander's house can be found in St Mary's Gardens, Lambeth.
Newt's home and the rest of the terraced houses are Grade II-listed, and date back to the early 19th Century. Their modest London stock brickwork tops the stucco walls of the lower ground floor, set around uniformly black front doors.
It's a beautifully preserved area, but it still needed a slight makeover to bring it into the Wizarding World.
"The film is set in the 1920s, so road markings and modern signs had to be covered, and modern cars were moved. Locals' cars were moved to the Imperial War Museum car park... Lighting rigs went up and a rain machine was brought in."
Karen Everett, FilmFixer CEO
The exterior shots were filmed in November 2017. Interior shots of Newt's House were filmed at Leavesden, but that's only natural since it's hard to find a London terrace with its own magical gateway in the basement.