The Outlander Season 3 filming locations are thousands of miles apart – and nowhere near the Caribbean. Stunning backdrops like the Jamaican Governor's Mansion and Rose Hall are scattered across Scotland and South Africa.
And 1960s Boston? Look no farther than Glasgow and Edinburgh!
Where were Outlander's Jamaican Scenes Filmed?

The sunniest of Outlander's Jamaican filming locations are found in South Africa.
It follows the lead of another Starz series, Black Sails, which was almost entirely set in the Caribbean. Outlander Season 3 saw the cast and crew pitching up at locations including a vineyard and a university.
But the show hasn't lost its reputation for using Scottish filming locations. You can find one 'tropical' setting minutes away from Jamie Fraser's Edinburgh print shop.
Alexander Malcolm's Print Shop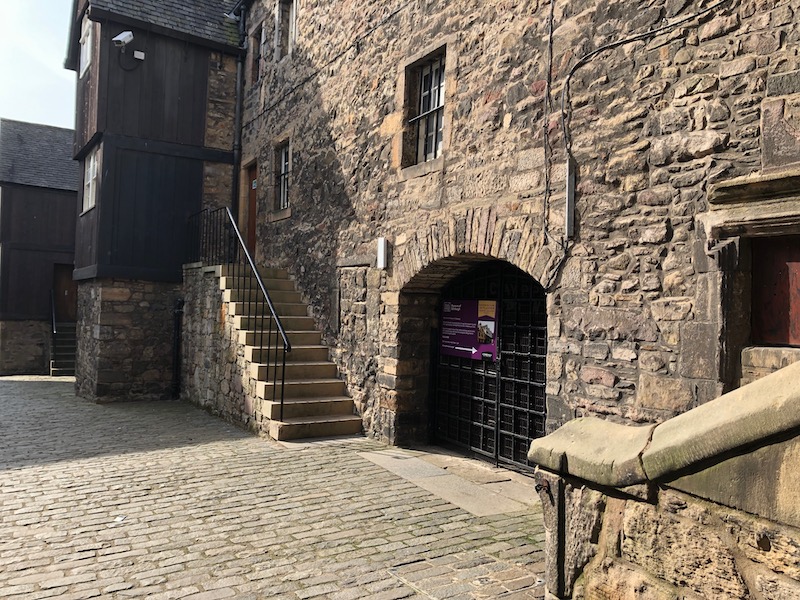 The Outlander Carfax Close filming location is actually Bakehouse Close. It's supposedly just off the Royal Mile, and that's where you'll find this location – it's near the Palace of Holyroodhouse.
After Claire makes the decision to return to the 18th Century, she tracks Jamie down at Alexander Malcolm's print shop.
In reality, it's part of the Museum of Edinburgh at Huntly House - another Outlander Season 3 filming location.
Visitors can do more than just peek inside the close to catch a bit of Outlander atmosphere. Inside you'll find items from the 18th Century and even earlier, and rooms the characters would look right at home in.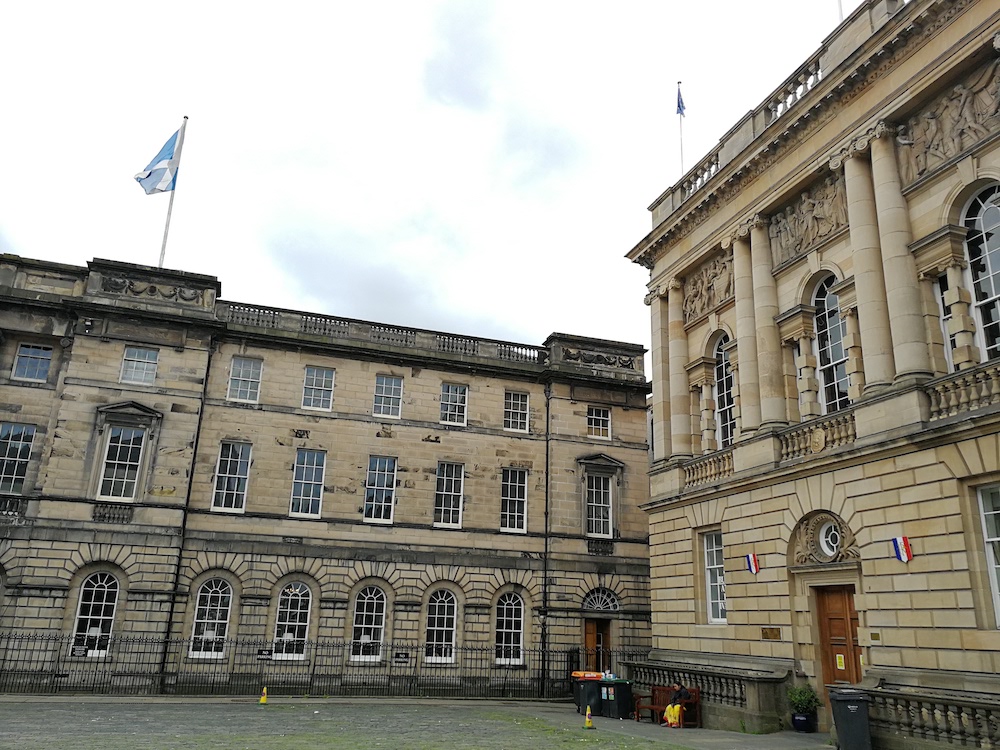 Another World Heritage Site, Tweeddale Court, is part of Outlander's Edinburgh too. Claire meets Fergus in this 16th Century courtyard, halfway between Bakehouse Close and the Signet Library.
Boston
Outlander's Boston filming locations are found around Glasgow, with a quick detour across to Edinburgh. The university lecture theatre filming location in Outlander Season 3 is at Summerhall.
Used as a veterinary college until a few years ago, Summerhall has had a complete change of direction. The early 20th Century building on the edge of the Meadows is now an arts complex.
The magnificent arches belong to Glasgow University Cloisters. Also known as the Undercroft, they link up the Gilbert Scott building with the Bute Hall and Hunterian Museum.
You can take yourself on a self-guided tour, or book onto a guided tour of Glasgow University.
Another of Outlander's Boston locations is just across the road from the university campus. Brianna walks through Kelvingrove Park, near Kelvingrove Art Gallery and Museum, in Season 3. You can visit the gardens with their cafes, playparks and sports facilities in Glasgow's West End.
Frank, Claire and Brianna's Boston apartment scenes were filmed a couple of blocks away, in Dowanhill Street.
Interior shots were filmed on set at the Cumbernauld studios.
Beach Reunion Scene
Some of Outlander's Season 3 Jamaican filming locations are far from Scottish. The Starz series Black Sails already made extensive use of South African filming locations to recreate the Caribbean.
So it was tried and tested when the Frasers followed suit.
Jamie and Claire's beach reunion scene was filmed on Silverstroom Beach near Cape Town. If you're interested, Take 4 is the one that made the cut.
In reality, Silverstroom Beach is a conservation area at the southern side of Cape West Coast Biosphere Reserve and bounded by a sand dune field.
The Jamaican Governor's Mansion
Stellenbosch University. Dfmalan [CC BY 3.0 (https://creativecommons.org/licenses/by/3.0)]
The Governor's mansion filming location is actually historic Stellenbosch University, in the heart of wine country.
You can see its imposing 17th Century Theological Faculty Building in exterior shots. Then it's back to Scotland again - look out for the Signet Library.
This stately building was used as the Jamaican Governor's mansion filming location for interior shots – the Colonnades restaurant is showcased onscreen, along with several other rooms in the building.
Catriona Balfe and Sam Heughan were spotted outside the Edinburgh location in hair and make-up from their Jamaican scenes.
The Frasers could have saved themselves a long journey. The Signet Library sits near St Giles Cathedral, between George IV Bridge and South Bridge – all they had to do was walk along the Royal Mile from the print shop where they were reunited. Both filming locations lie along its route.
Rose Hall
Claire and Jamie stumble upon the Jamaican plantation house as they search for Ian. But the estate's widowed owner is disturbingly familiar.
Outlander's Rose Hall filming location can be found on the De Grendel Wine Estate. The South African farm's 18th Century vineyard was resurrected in the last century and is now a prominent name in the industry. There's a restaurant onsite, if you decide to drop by.
The complex was used for exterior shots. All the interiors were filmed back at Cape Town Studios, the show's temporary South African home.
Incidentally, the legend of the White Witch of Rose Hall is real. So is the plantation of the same name – Rose Hall Great House lies in Jamaica's Montego Bay and it's open to visitors.