Hayley (Cora Kirk) and James (Asa Butterfield) say goodbye at the railway station before catching their separate trains home for Christmas. Unknown to Hayley, James has left his own train to join her. Thinking she's made a mistake in parting from James at Christmas, Hayley makes the same decision – and ends up on his train.
Easily solved with a phone call? Not this time, because Hayley has left her train behind in the carriage. With just two days to go until Christmas, it looks like James and Hayley could be spending Christmas with their partners' families – and not each other.
Where Was Your Christmas or Mine Filmed?

Your Christmas or Mine was filmed in High Wycombe, North Weald in Epping, Marylebone and Dorney Court. All the snow and wintry weather that features in the Amazon Christmas movie was added specially for the production. In reality, it was filmed in the summer.
"I don't think we totally appreciated how weird that was going to be until we were there in a Christmas jumper, singing a Christmas song in the height of summer."
Asa Butterfield, James
And while there's a little bit of creative licence going on, Your Christmas or Mine's settings and locations make the story relatable. In an interview with BT, the cast members shared their own connections to Christmas traditions in Britain and the familiar train journeys home.
"I liked how they were in places that I knew like going home to Hayley's Macclesfield, and I'm from Manchester so that's like two stops on, so I've got on that train to go home for Christmas."
Cora Kirk, Hayley
But was the real Macclesfield featured Your Christmas or Mine? Let's find out. Here are the filming locations from the Amazon Prime Video UK Originals holiday movie.
Filming Locations List
Marylebone Station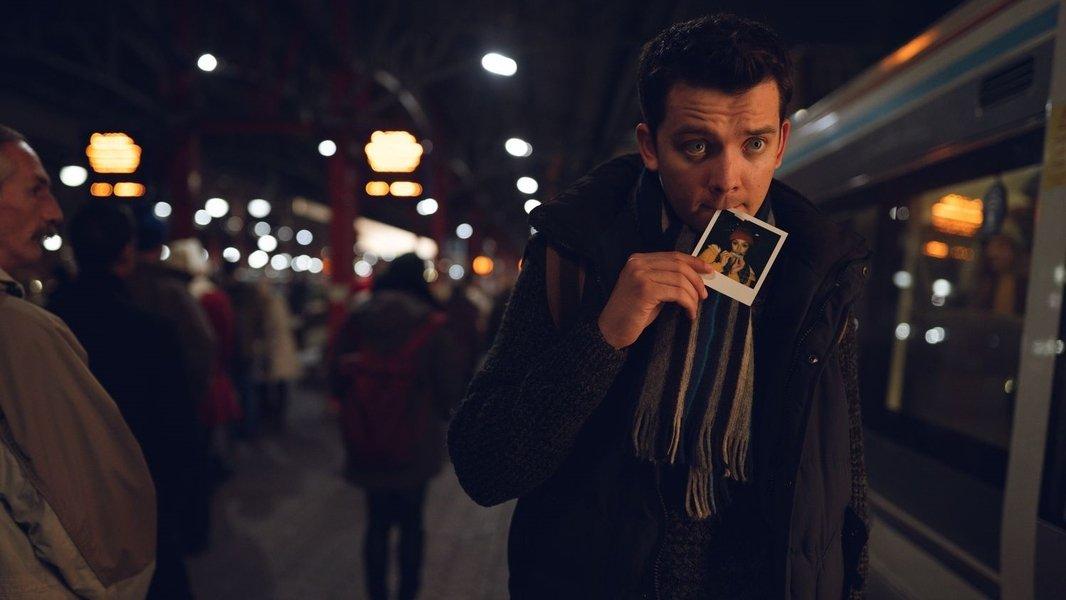 The London train station in Your Christmas or Mine is Marylebone. In the Christmas movie, James and Hayley are seen boarding Chiltern Railways trains to their hometowns of Kemble and Macclesfield.
You can't travel directly to either of them from Marylebone Station. The Chiltern Main Line runs through the middle of each, extending north of the South Western Railway to Kemble. It travels just south of the route to Macclesfield, which is on the West Coast Main Line.
Macclesfield Station
High Wycombe Railway Station by Steve Daniels, CC BY-SA 2.0 , via Wikimedia Commons
The Macclesfield Station location in Your Christmas or Mine is High Wycombe Station on the Chiltern Main Line. Its was first constructed in 1845 to designs set out by Isambard Kingdom Brunel, the famous bridge and railway engineer. As the railway network expanded, the station was rebuilt several times over the decades.
In reality, Macclesfield isn't served by a direct train from Marylebone – though you could get as far as Birmingham. But Hayley could try catching the Macclesfield train from London Euston Station for a direct route.
And in fact, there's a detail that reflects the real route in the movie. When James checks the departures boards in Macclesfield Station, London Euston is listed alongside other West Coast Main Line destinations.
Kemble Station
North Weald Station by Trevor Harris, CC BY-SA 2.0 , via Wikimedia Commons
Your Christmas or Mine's Kemble Station location is North Weald on the Epping Ongar Railway. It's part of the same heritage railway line that recently appeared in Sky's This Is Christmas.
The real Kemble is in Gloucestershire, relatively close to Swindon. Paddington Station is probably a better bet if James wants to get home to Kemble in time for Christmas.
The Hughes Family Home
Dorney Court. Karen Roe, CC BY 2.0 , via Wikimedia Commons
We think the James Hughes' stately home in Your Christmas or Mine is Dorney Court on the Berkshire and Buckinghamshire border. It's a Grade I listed manor house that dates back to the Tudor era, which the Palmer family has owned for 450 years.
It's appeared in Netflix's The Sandman, Cinderella on Amazon Prime Video, several episodes of Midsomer Murders, Armando Iannucci's The Personal History of David Copperfield and Dorney Court is also the coaching inn location from Bridgerton Season 1, where Simon and Daphne stay on their way to his estate.
Dorney Court and the real Kemble are about an hour and a half apart, though both are set in Areas of Outstanding Natural Beauty. The filming location sits in the Chiltern Hills while Kemble is in the heart of the Cotswolds. Not bad spots for a manor house in either case!